Our Services
Keystone offers a wide array of services to residential and commercial clients, condominiums/HOA's, landscape contractors, nurserymen and other arborists. We pride ourselves in educating others about problems that affect trees and shrubs. We routinely work with landscapers to help maintain properties, garden centers to help educate do-it-yourselfers and property owners who recognize the importance of maintaining their trees and shrubs.
Plant Health Care Programs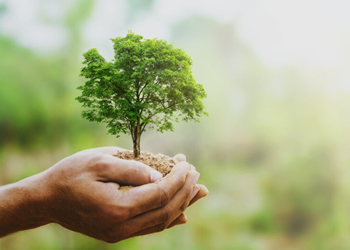 A seasonal monitoring program provides you with early detection, diagnosis and a specific treatment program designed by a qualified arborist. Our inspection and recommendations become the basis of your yearly tree and shrub care maintenance plan.
Insect and Disease Control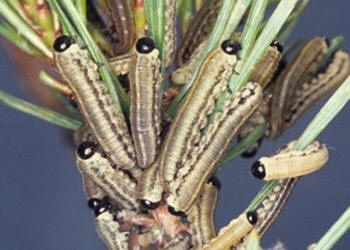 Insect pests and diseases weaken trees by consuming or damaging foliage, stem and root tissue. We design programs to suppress insects and diseases utilizing the latest practices of Plant Health Care (PHC). Seasonal insect monitoring ensures tree and shrub health with the safest and most efficient control method instituted at the correct time.
Soil Testing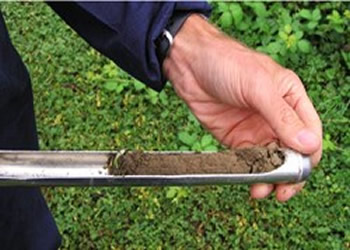 Just like people, trees and shrubs need proper nutrition and the best way to plan their "diet" is to perform a soil test.  This tells us what nutrients are present and what is lacking – then we can tailor your fertilization to the specific results.
Fertilizing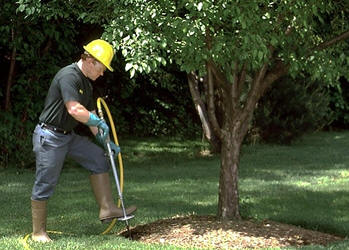 Fertilizing improves plant vigor while encouraging growth. Trees receiving regular applications of essential nutrients look better and live longer. Lacking vital nutrients, trees and shrubs are more susceptible to damage from insects, diseases, drought and other environmental problems. Slow release liquid fertilization provides time-released nutrients which help to sustain healthy growth over longer periods of time. Fertilization is an essential part of a successful plant care program.
Small Tree Pruning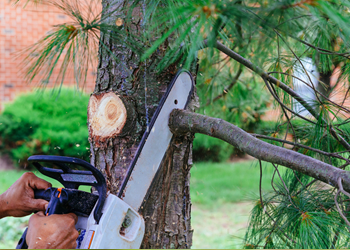 Proper pruning not only enhances the beauty of your trees, but it is necessary for their continuing health and vigor. Removing dead wood, correcting weak branching habits, reducing wind resistance and improving overall appearance and safety of your trees is of the utmost importance in any landscape maintenance plan. Correct pruning techniques also improve the insect and disease resistance of a tree. Done regularly, proper pruning will help your trees last for generations.
Consulting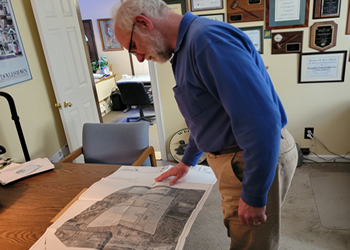 Our certified arborists are available to aid in consulting on landscape installation projects, pre-construction tree protection and other residential landscape concerns. Our staff can also assist you or your grounds personnel with the planning, development and maintenance of your property. We are currently arborist consultants for several municipalities in Bucks and Montgomery counties.